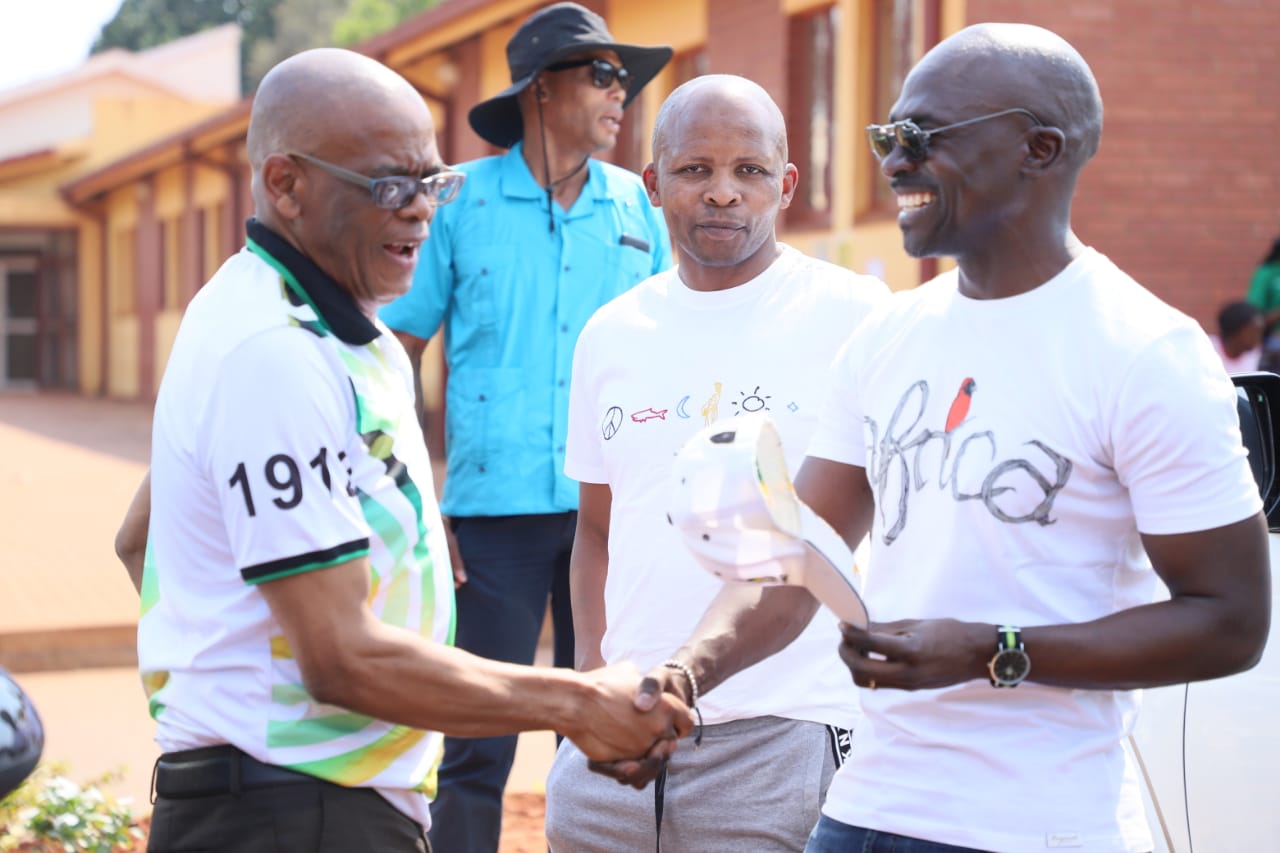 In life, it is often said that those who plan ahead always at times achieve their desired goals.
It might still be a few years before the next ANC's elective conference.
However, the work on the ground is starting to take shape across the country.
ANC Secretary-General Ace Magashule might be many things to many people, but he has proven to be a master tactician when it comes to the politics of the ANC and also placing himself well for top positions in the party.
After many years of having been sidelined by former President Thabo Mbeki, Magashule did not despair, but he managed to built a solid ground for himself in his home province of the Free State.
It was his own hard work and years of planning in the province, which saw him being elected to the most powerful position in that multi-billion conference in Nasrec in 2017.
Magashule has now assembled a strong team of his associates such as Malusi Gigaba, Sibongile Besani and Colen Maine to start the groundwork across the country in planning ahead of the much-anticipated elective conference.
Magashule and his associates have been visiting tertiary institutions across the country, trying to revive the disinterested youth back into the politics of the ANC.
It is a well-known fact that the ruling party has lost the youth vote to the Economic Freedom Fighters (EFF) in recent elections.
Magashule is trying all his best to bring the youth back into the party.
Reclaiming university and college campuses from the EFF is Magashule's main priority.
He knows that for his Deputy President ambitious to be realized, he needs to win the trust and support of the ground forces across all provinces.
He wants to deputise David Mabuza after the 2022 elective conference.
It is expected that Cyril Ramaphosa will only serve one term, as he enjoys little support from the ANC branches.
Magashule and his old friend Mabuza are in cohorts to take over the leadership of the ANC after the 55th national conference in 2022.
Mabuza has for now been tasked to focus on the building 'unity' with Ramaphosa's faction in the government.
By the time Magashule/Mabuza challengers for the two top positions, Paul Mashatile and David Makhura, start building their blocks, the duo will be ahead in their planning.
Gigaba, who continues to be on the right hand of Magashule is being groomed to replace Magashule as the ANC's chief administrator.