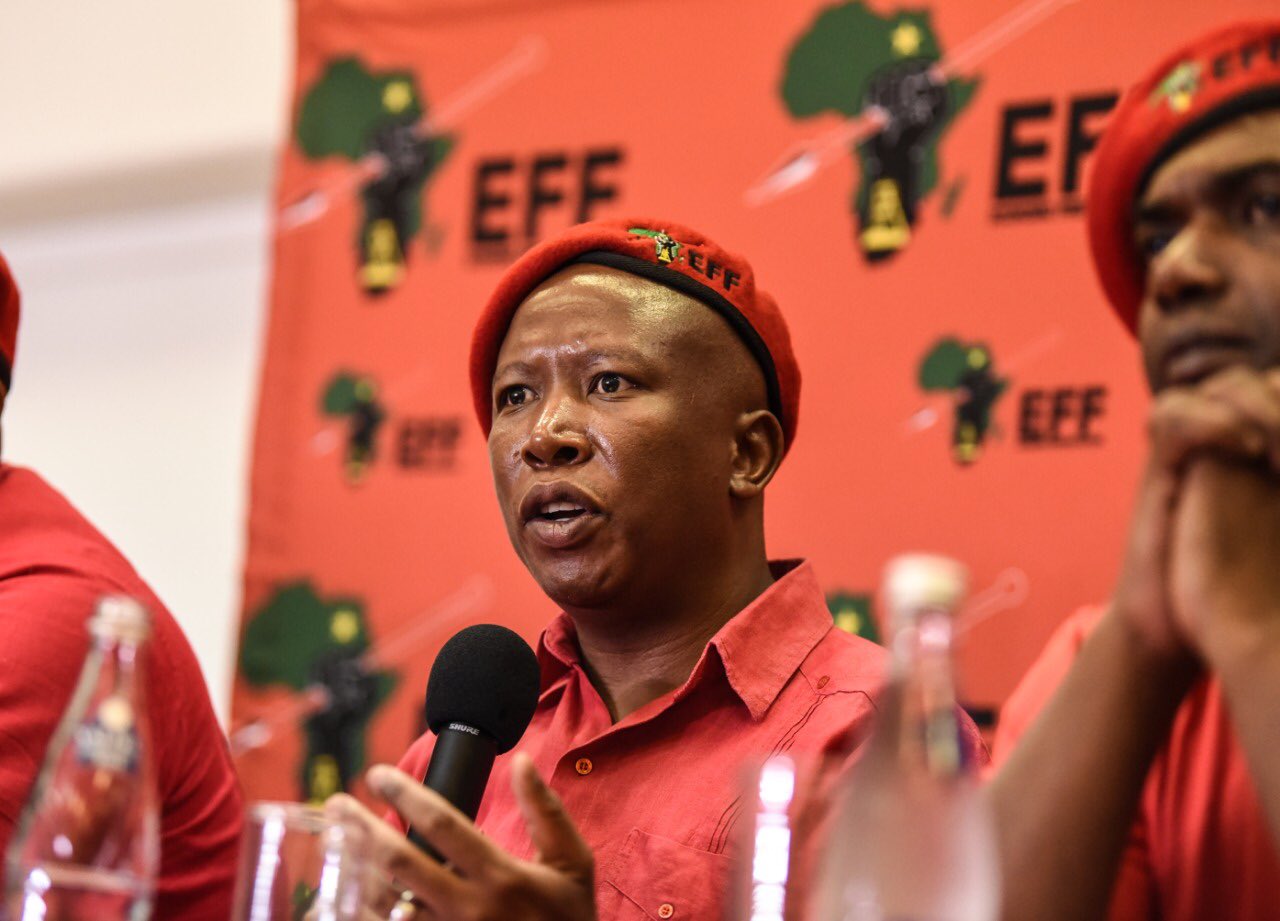 The ANC Youth League of Julius Malema was often credited for its ability for having stood its ground against the mother body over numerous issues.
One of the League's biggest achievement under Malema was undoubtedly its role in the toppling of Thabo Mbeki as the state and ANC President.
Malema, who was leading that charge, knows the kind of bravery and conviction that one has to have in achieving such a mountainous task.
It does come as no surprise when the now EFF leader is walking all over the youth of his party over the issue of disbanding the EFF Student Command (EFFSC).
Malema knows that there are no leaders in the current leadership of the EFFSC who can wedge a strong war against him.
Malema has been calling for the disbandment of the EFFSC for years, as according to him the structure has no life of its own beyond the mother body.
This view has created differing opinions amongst the youth leaders in the party.
Malema's assertions are that the EFFSC continues to seek political advice and financial assistance from the mother body, and as such exposes its failures to assert its own authority and independence.
Since its formation five years ago, the EFFSC has mostly relied on the assistance of the national leadership to campaign for it during SRC's elections in many campuses across the country.
EFFSC former leaders, Mpho Morolane and Phuti Keetse, have failed to create an independent Student Command away from the mother body.
The current President Mandla Shikwambana has thus far shown no sign of building a Student Command that is unique and free from the national leadership.
It is on this basis that Malema wants to do away with this structure because its leaders are lacking that kind of urgency and militancy that he projected during his days in the youth structures.
Malema knows that no one from the Student Command, current and or even previous leaders, will publicly take an opposing view against him in the disbanding of the structure.
True to this, the EFFSC released a shallow statement after Malema once again called for disbandment in a press conference last week.
Nowhere in the statement did the structure called on Malema directly for his call, because no one has the zeal to challenge Malema head-on.
Perhaps most of them know that challenging a strong figure like Malema will be committing political suicide.
Shikhwabane has an opportunity to create his own legacy and fight against disbanding of the structure in the upcoming People's Assembly.
The truth is, while the EFFSC has forever been under the shadow of the mother body, it has produced young leaders in the form of Naledi Chirwa, Vuyani Pambo, Keetse and many others.