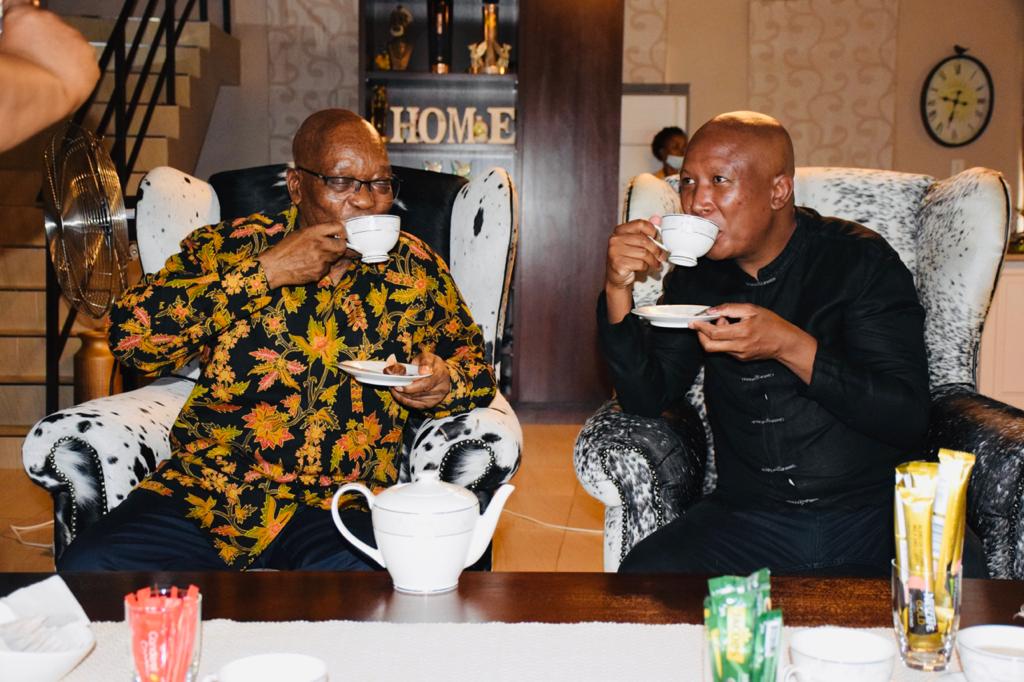 I personally believe that after Cyril Ramaphosa, there's no presidential material in both the current factions of the ANC. I am saying this looking at the current crop of leaders in both factions who are earmarked to become the next leaders of the party and potentially of the country.
And the truth is, none of them will convince the South African electorate otherwise, because they either have corruption charges hanging over their heads (Ace Magashule and Supra) and/or the public have little confidence and trust in them( Zweli, Naledi and DD Mabuza).
Unless someone with credibility and who enjoys the respect of both factions emerges, someone like Phumzile Mlambo or Mr Malema. Now, with this leadership disaster in the ANC and also the political reconciliation between Mr Malema and the 'godfather of the RET gang', Mr Zuma.
You will forgive political conspiracy theorists for thinking that there's a plan to offer Mr Malema something that he wants with his heart- to become the number one citizen of the Republic.Ideologically, the EFF and the RET gang are on the same page.
Now, the question(s) that the EFF card-carrying members need to ask themselves is; do they want their PARTY (EFF) to govern the country or do they want their LEADER to become the president of the Republic with the help of others?
Reading from the 'tea party' session and that fact that there are a lot of groupings in the ANC who still respect and sees Mr Malema as their own, the latter is achievable if the two groupings (EFF and RET forces of the ANC) can come into serious agreement that will obviously change the trajectory of South African politics. And yes, the EFF will still exist.
If not Mr Malema or Mama Phumzile(if she still even have the appetite for local politics), then the ANC post-Ramaphosa will face a gigantic challenge of winning the hearts of many South Africans. The 2019 general elections showed us that the party only survived because of a 'credible candidate' in Cyril.